Xiaomi 12 series –  Xiaomi new 12 series smartphone has been a hot topic for almost months now, and now it seems finally all the rumours are going to end because Xiaomi has finally reveals that Xiaomi 12 series are going to launch on 28 December with four different models .
Xiaomi is going to launch its 12 series smartphone same day as the Mi 11 series was first presented to the world last year . A new poster shared by xiaomi on its Weibo account, confirms the launch date for the Xiaomi 12 series.
It is expected that with xiaomi 12 series , four different models of 12 series are also going to launch which are Xiaomi 12, Xiaomi 12X, Xiaomi 12 Pro, and the top-of-the-line Xiaomi 12 Ultra because the poster which shared by xiaomi hinted the same but at this point of time it is not officially conformed .
Also Read 
Xiaomi 12 Specification 
Xiaomi 12 series is the flagship level smartphone , that means it going to have top level specification . The rumours hinted that Xiaomi 12 and Xiaomi 12 Pro smartphone comes with recently launched Snapdragon 8 Gen 1 SoC.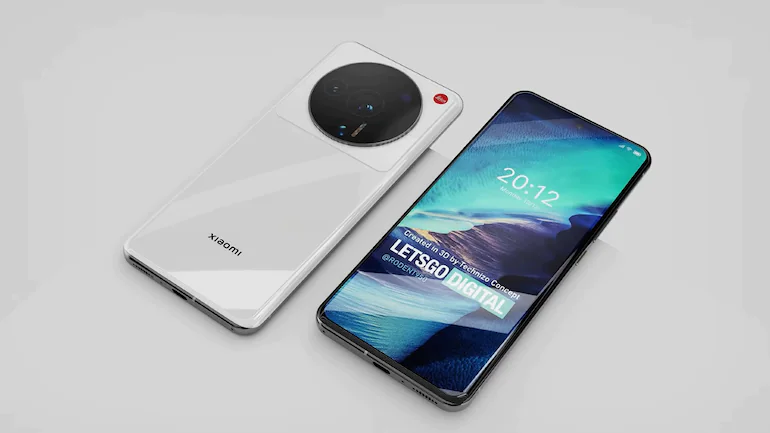 Apart form Xiaomi 12 and Xiaomi 12 Pro smartphone , xiaomi is also planning to launch affordable model in the 12 series which is Xiaomi 12X. This Smartphone is going to launch with Snapdragon 870 which is the same processor that used in previous model – Mi 11X .
All these rumours of xiaomi 12 series is mainly focus on two models that is Xiaomi 12 and the Xiaomi 12 Pro . Rumours Says that both these smartphones comes with a curved display with a Full-HD+ (1920×1080 pixels) resolution and They are anticipated to carry a triple-lens camera setup with a 50-megapixel primary sensor.
There is also a unmodified Model of this smartphone has been spotted on the China Compulsory Certification (3C) website recently, which revels the other specification of this smartphone which we are going to see in upcoming days .
Those other specification includes a 5,000 mAh battery and 67W fast charging support . In addition, it will come with USB Type-C support for charging as well as wireless charging support.
In Xiaomi 12 Pro model you may likely get to see an enhanced 120W fast charging While the battery may remain the same . Apart from this Xiaomi 12 pro may come with LPDDR5 RAM and UFS3.1 storage .
Talking about android version , all model of Xiaomi 12 series likely to run Android 12 based MIUI out-of-the-box.
Xiaomi 12 Launch Date and Price 
As i already said that Xiaomi 12 is going to launch on 28 December but there is one thing that should be noted that the new Xiaomi flagship smartphones will launch in China for now.
And if you are thinking when this smartphone is going to launch in India then as of now there is no news about that .
talking about the Price of Xiaomi 12 then it is Expected that this smartphone may have a price tag of 70,000 approx. The Official Price of this Smartphone only going to conform when it officially launched in china .
More information is expected to surface in the buildup to the launch next week. So stay tuned to this space to keep on top of these updates.
Hope you like this article and if you like this article then please share this with your family and friends .
XIaomi MIUI 13 Feature and Launch Date 
Apart from 4 Different models of Redmi smartphone , xiaomi is also fully prepared to launch its new miui 13 on 28 December . The new MIUI version is expected to bring multiple performance improvements , if we compare to current gen MIUI 12.5 .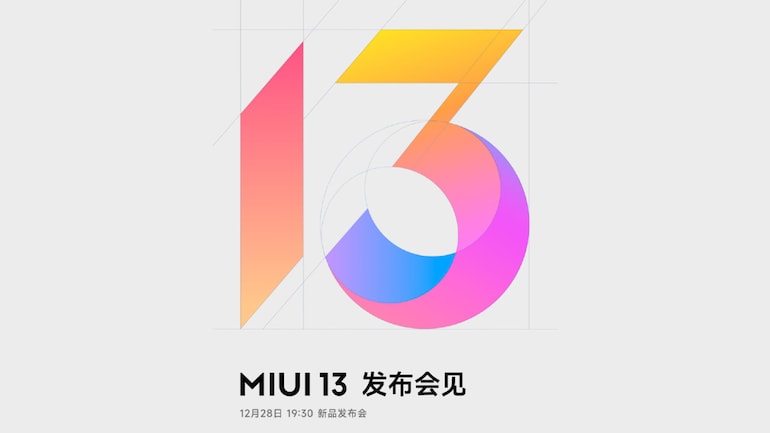 The new version of MIUI 13 will get up to 2026 percent improved "fluency" for system apps and 1552 percent improved "fluency" for third-party apps in comparison to MIUI 12.5 Enhanced Version. In other words, it will be smoother and faster than MIUI seen so far.
In addition to that, we will see some features including Focus Computing 2.0, Liquid Storage, Atomic Memory and a few more in the new software.
It is already confirmed that Xiaomi 12 series phones will run MIUI 13 out of the box. Other than putting MIUI 13 in new xiaomi 12 series , Xiaomi is expected to extend it to devices like Mi Mix 4, Mi 11 Ultra, Mi 11 Pro, and Redmi K40 series and others.
Along with improving performance, Xiaomi has likely put a major focus on privacy and security in MIUI 13. In that respect, MIUI 13 will come with a dedicated feature — roughly translated as 'Privacy Security Goalkeeper' — that could be helpful in safeguarding users from cyber fraud.
MIUI 13 will be able to run more than 3000 apps in full screen, Xiaomi has said. As always, we can expect new themes, wallpapers, animations and a few other optimizations. Besides this, Xiaomi will look to fix the bugs in the existing UI.
The MIUI 13 will not just be limited to smartphones. It will work on tablets as well. Thus, we can expect improved multitasking on the upcoming MIUI 13 for tablets.
Although Xiaomi hasn't revealed the official list of smartphones that will get support for MIUI 13. A report from Xiaomiui states that will be available on devices like the Mi Mix 4, Mi 11 Ultra, Mi 11 Pro, Mi 11, Xiaomi 11 Lite 5G, Mi 10S, Redmi K40 Pro+, Redmi K40 Pro, Redmi K40 Gaming Edition, Redmi K40, and the Redmi Note 10 Pro 5G.
Thank You .