Xiaomi TV Stick 4K – Xiaomi has recently launched the upgraded version of its Mi Tv stick that was launched in India and other markets around the globe last year.
Xiaomi has made a lot of improvement in its new mi stick that's means now in the new mi stick you will get to see android 11 out of the box and 4k resolution with Dolby Vision Support for an enhanced video playback experience .
Xiaomi has also increased the memory of its new Mi Stick, but no change has been made in the storage, that is, it has as much storage as the previous Mi stick model.
Talking about the price and availability of this new mi tv 4K stick, it has just been listed on the global website of xiaomi without reveling the price and availability but the rumours says that the Price of Xiaomi TV Stick is more likely to be to be aligned with competitive 4K streaming sticks .
The Previous Xiaomi TV Stick that was launched in India cost about Rs 2,799 so the cost of new Xiaomi 4K TV Stick is more likely around Rs 4,000 .
Also read 
Xiaomi TV Stick 4K specifications, features
In new xiaomi Tv stick you get to see four cores Cortex-A35 Processor , along with Mali-G31 MP2 GPU and 2GB of RAM ,while in the pervious model of mi tv stick there is a quad-core Cortex-A53 Processor , coupled with Mali-450 GPU and 1GB of RAM.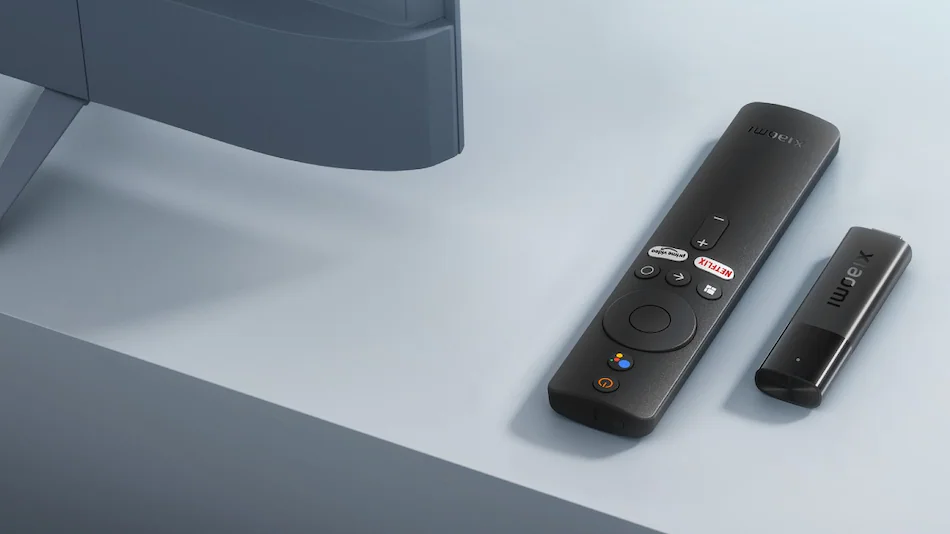 The new version of mi stick comes with android Tv 11 out of the box while in pervious version of Mi TV Stick came with Android TV 9.
If you compare the old mi stick with the new Xiaomi Tv stick, then you will see a lot of improvement, but The storage capacity on the 4K stick is, however, the same as before at 8GB.
Apart from technical specification Xiaomi tv Stick comes with pre-installed with Amazon Prime Video, Netflix, and YouTube, and includes support for both Dolby Atmos and Dolby Vision.
Wireless connectivity options on the Xiaomi TV Stick 4K is also good , that include dual-band Wi-Fi, Bluetooth v5.0. This device also has an HDMI port for connecting with a TV and a Micro-USB for power.
In the remote of Xiaomi TV Stick you get to see dedicated Button for Amazon Prime Video and Netflix as well as a to activate Google Assistant .
This is the complete information about new Xiaomi Tv stick , I hope you like our article . If you really like our content then please share this information with your family and friends .
thank you